Our Latest Achievements in Zambia are Changing Lives Forever
Thank You for Supporting Our Cause and Being a Champion for Change for These Children in Need
The Siksha Team visited Zambia to see past projects, open new schools and identify future opportunities for change. We are humbled to share our achievements and heart-stirring stories that remind us of our mission. Read on for more updates from our trip!
Zambia Project Updates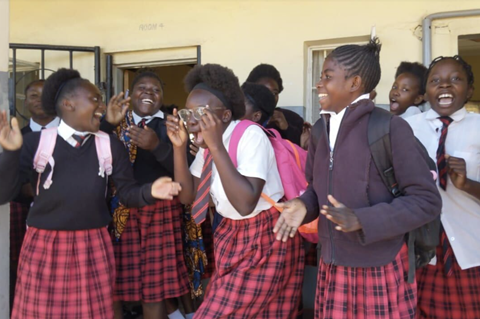 Suburbs Girls Primary School
This trip we delivered fully renovated desks to the girls, who were ecstatic once they saw them. Thanks to your support – and a little bit of elbow grease – we were also able to build more classrooms, renovate existing classrooms and give them books to aide in their daily education, learning and fun.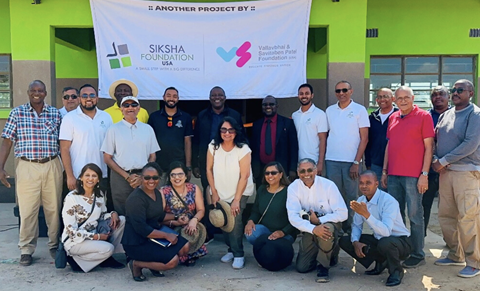 Kakubo Community School
During this visit, we witnessed the determination of of the local parents and students alike. The community has been hard at work using materials provided by Siksha to build an additional classroom building for the students. Thanks to your support, we celebrated the grand re-opening of the school with classrooms and learning materials, which means access to education for more local children.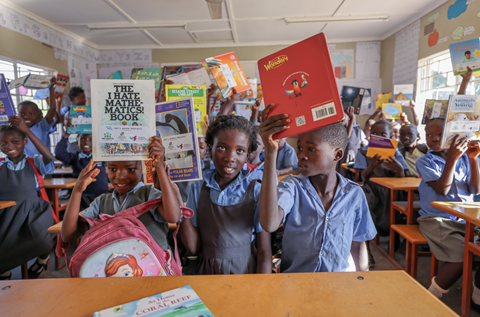 Isubilo Community School
The Siksha team visited the students and teachers who just received a shipment of books from our partners at the International Book Project! We inspected the classrooms and water well, and identified additional needs we plan to rebuild including more classrooms, restrooms and a playground for the students to enjoy.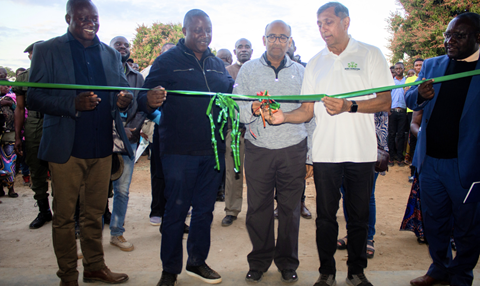 Muchenga Community School
Before we brought in new resources to this school, the students were learning in a mud hut with a straw roof. Thanks to your support and the aid of our partners, our Siksha team celebrated the opening of three new classrooms that will provide the children with a safe place to learn. We also provided additional materials for three more classrooms and a restroom facility to be built by the community.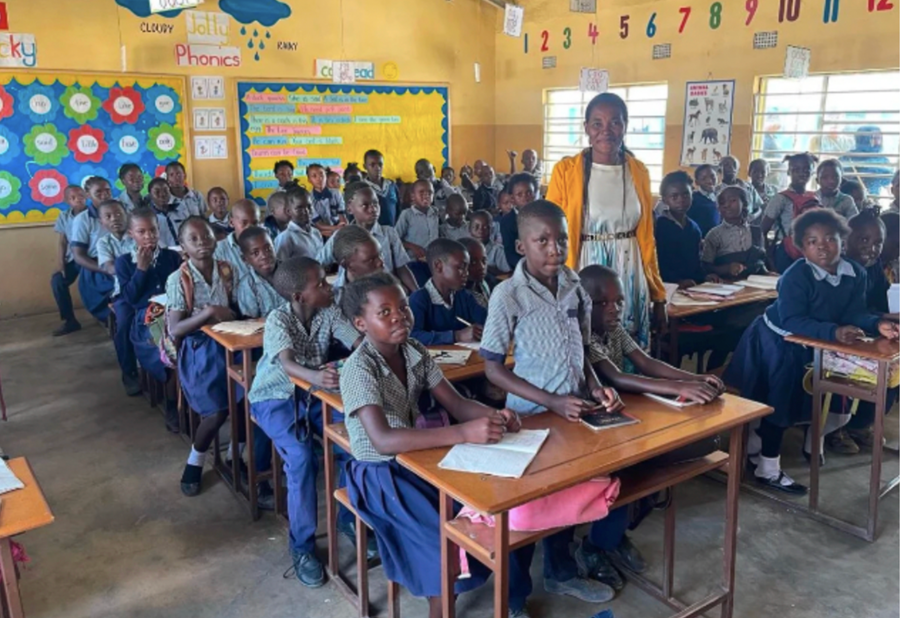 Kapoto Primary School Handover
A handover takes place once we've completed the renovation of a school and it's time for the local government to continue management of the daily operations. We celebrated a handover this summer at the Kapoto Primary school where the children got to see their new classrooms, desks, books and a basketball court to play on. Thanks to your support, we helped hundreds of young children in this school get a better – and more fun – education in their hometown.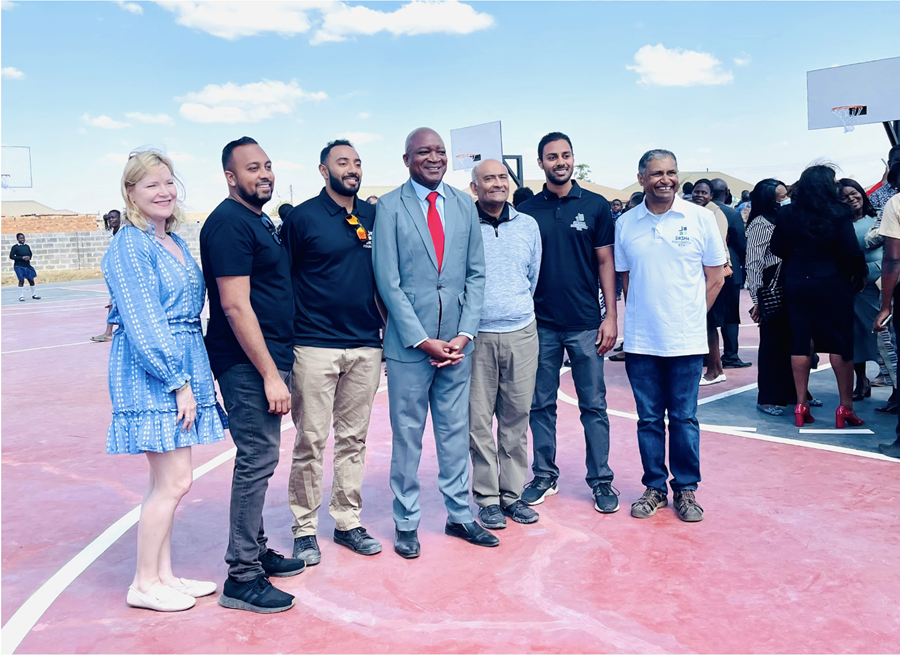 Connecting With Champions of Education
Throughout our journey, we've been blessed to cross paths with incredible people who share our passion for providing a quality education to children. On this recent trip to Zambia, our team had the privilege of meeting Douglas Syakalima, Zambia's Minister of Higher Education, and Stanley Kasongo Kakubo, the Minister of Foreign Affairs. We are proud to know heir commitment to education echoes our own.
---
Our Next Project:
Improvements at Isubilo Community School
Fundraising goal: $100,000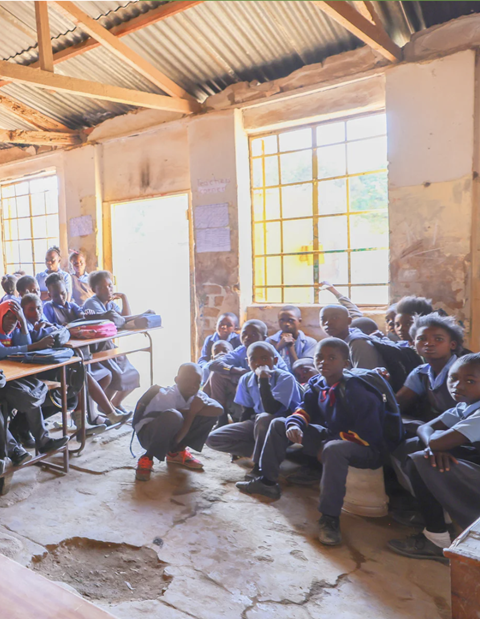 One of the biggest problems facing the Isubilo School is a lack of space for all of the students eager to learn. This community school is desperate for more safe classrooms. Scan the QR code on the next page to help us give more kids the gift of education!
Isubilo Community School Needs:
A new building with four classrooms
A new restroom facility to support the influx of children
A new water well to provide adequate, clean drinking water
A new playground for the kids to enjoy
A CLOSER LOOK AT CURRENT CLASSROOMS: THERE IS NOT ENOUGH SPACE FOR ALL THE STUDENTS, AND THE ROOFS ARE SUPPORTED BY ROTTING BEAMS THAT COULD SOON COLLAPSE. WE NEED TO GIVE THESE STUDENTS SAFER CLASSROOMS!


---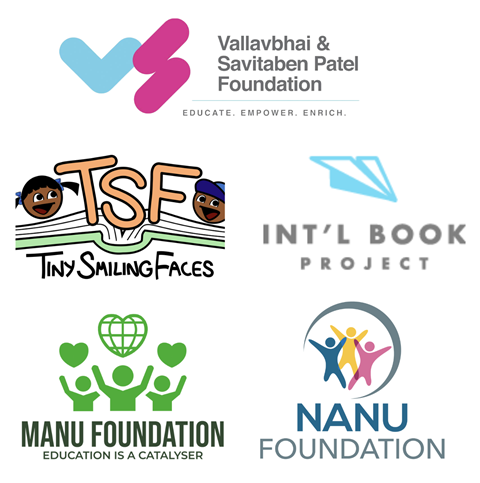 Celebrating Our Partners
So many wonderful organizations have seen our impact over the last 10 years and joined in on our cause. We are so grateful to these partners because they have amplified the impact we can make on the lives of the students. We're helping more students in a shorter period of time than ever before thanks to them. We look forward to what the future holds!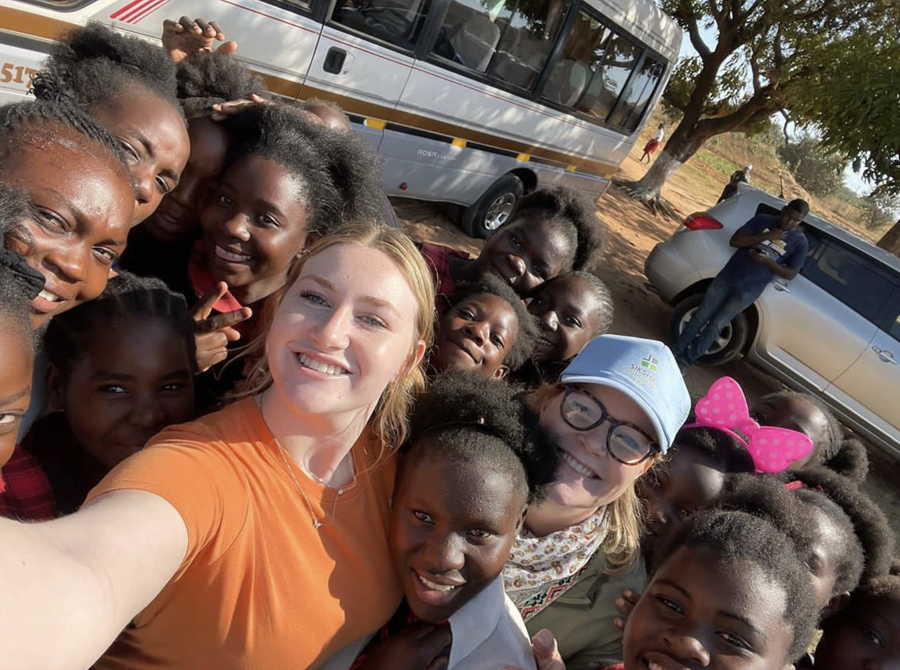 A selfie is the simplest way to bring smiles!
Thank you to our team for your tireless effort and to all of our generous supporters who are changing the lives of thousands of kids years after year. Together, we're rewriting the destiny for these children.
Thank you for being our champions!
We will continue to send you these updates periodically to keep you informed on our progress at each of the boarding schools.
We're excited to celebrate 10 years of Siksha in 2024 and our success of helping more than 20,000 children. Keep an eye out for News about a 10 year celebration!