Ndola Zambia, Africa | Administrated By: Ndola District Education Board Secretary
Students: 500 girls  |  Faculty: 16  |  Estimated Cost: $300,000 USD
Partners: V & S Foundation and Manu Foundation
The Need
This school has been a community project with parental participation for many years. But due to a lack of resources, and very old buildings, the school is overdue for modern amenities to help the students thrive. The school was built in the colonial days of Ndola in the early 1900s and has not been updated since. The existing school room has a roof that leaks and a crumbling structure. One of the important focuses of funding is to provide necessary hygiene supplies and education for the girls. This is the nearest girls school to the city of Ndola and we hope to provide the girls with the education and the resources that they deserve.
Project Requirements
This project requires a lot of assistance because the community has been doing the best they can with limited resources to support the school for the more than 50 years. We plan to renovate the existing structure and build new classrooms to accommodate all this students in the community.  This project needs new classrooms and toilets, school supplies, textbooks, desks and a playground.
Planned Improvements
We are building an entirely new and structurally sound classroom building complete with three (3) different rooms for the kids to learn. There will also be new bathrooms included in the development plans. We also need to dig for water and install a water tank to provide the school with clean drinking water.
Additional Improvements and Costs
Toilet Facility | Approximately $25,000
Renovate Existing Structure: $50,000
Potential 10-room Classroom Building: $150,000 – $200,000
Desks : $17,000
Playground: $15,000
Original Conditions
Below: The existing structure was built over 100 years ago and is in desperate need of repair. In addition to building more classrooms, we will renovate this existing structure to provide a safe environment for the children.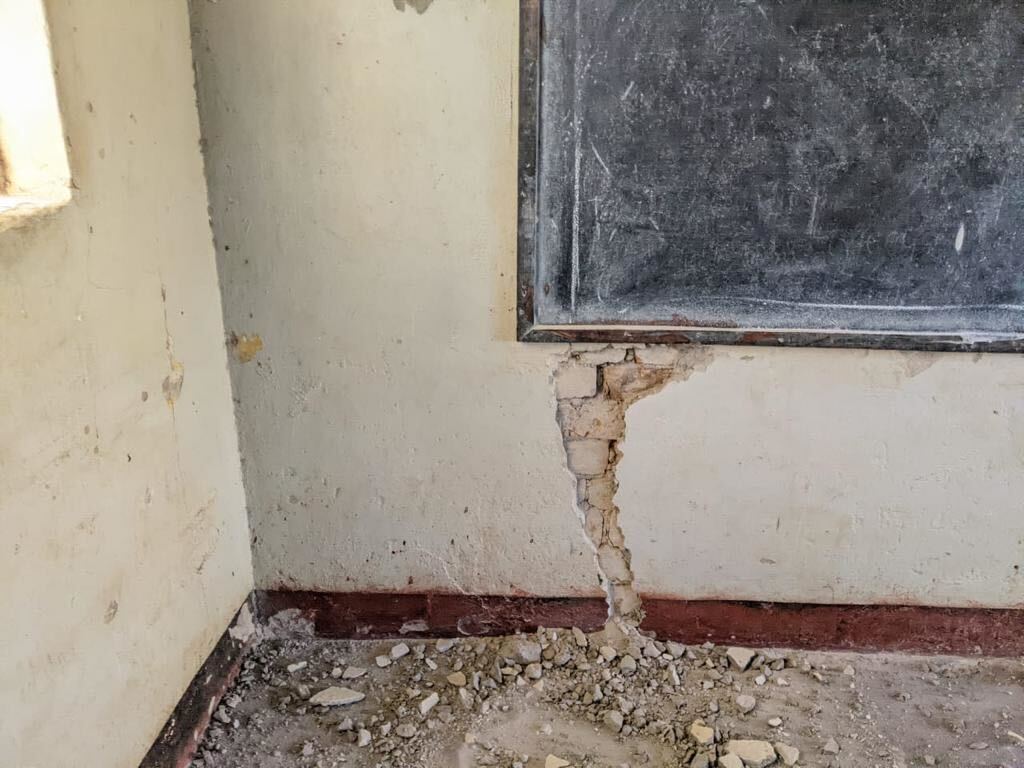 ABOVE: The existing building is too small the let all the students in the community in to learn. They're crumbling, cracking and post an unsafe learning environment.
BELOW: This is the group of parents who have dedicated their time and resources to helping the school for many year.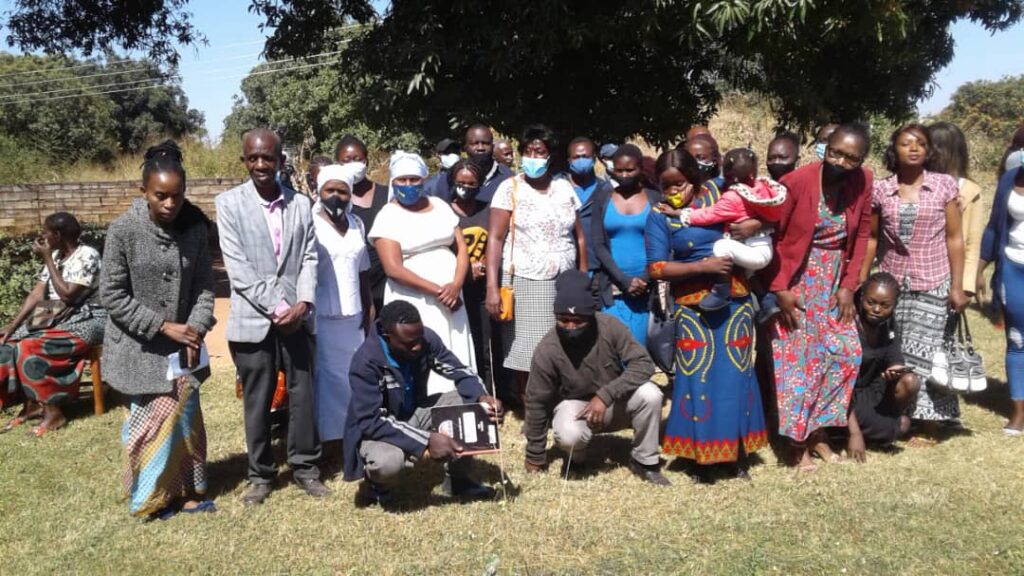 Ongoing Construction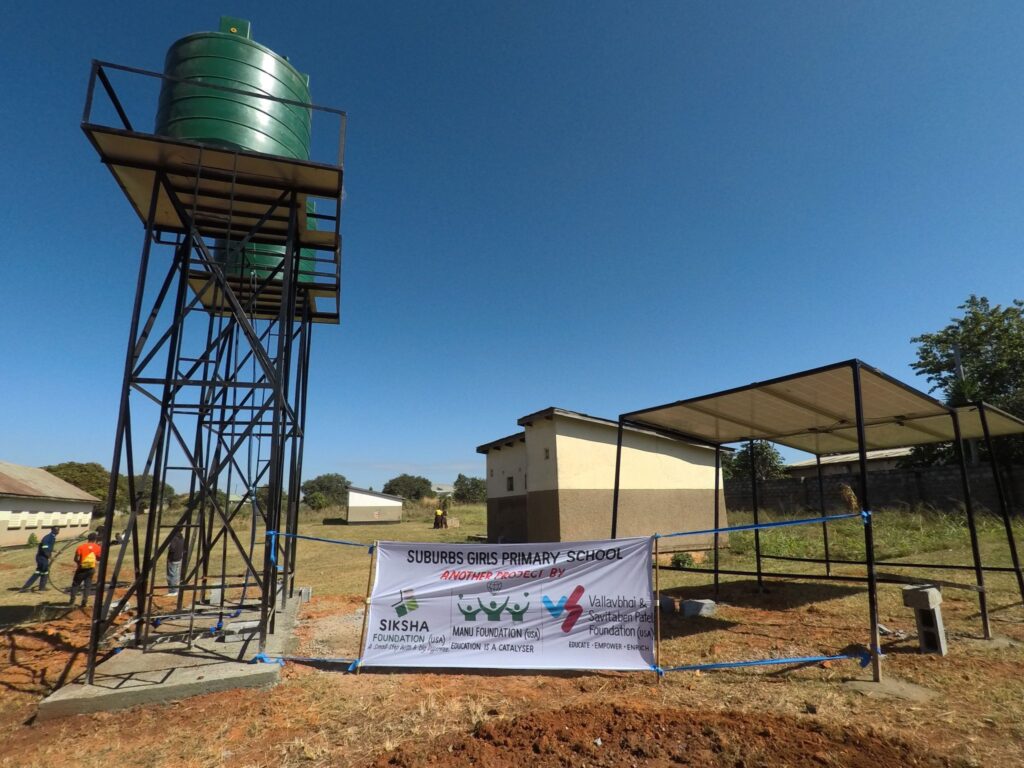 ABOVE: The new water tank towers have been installed to provide the school and the local community with running water.
BELOW: The foundation construction is underway at the school to build at least 6 new classrooms to accommodate all the students in the area.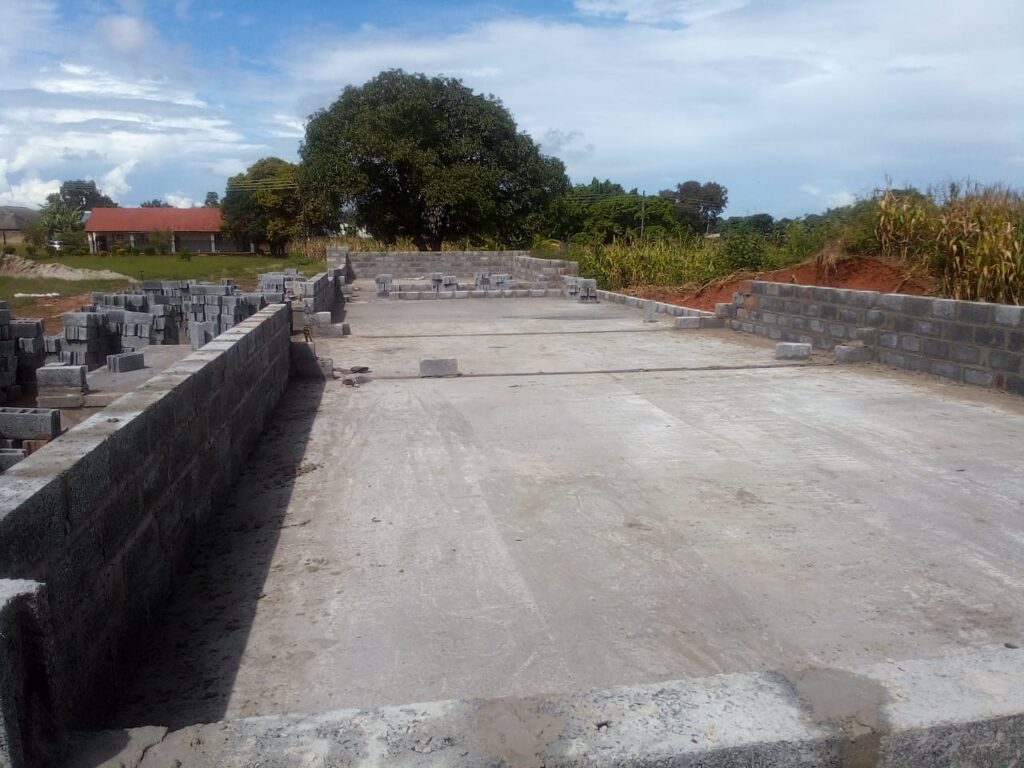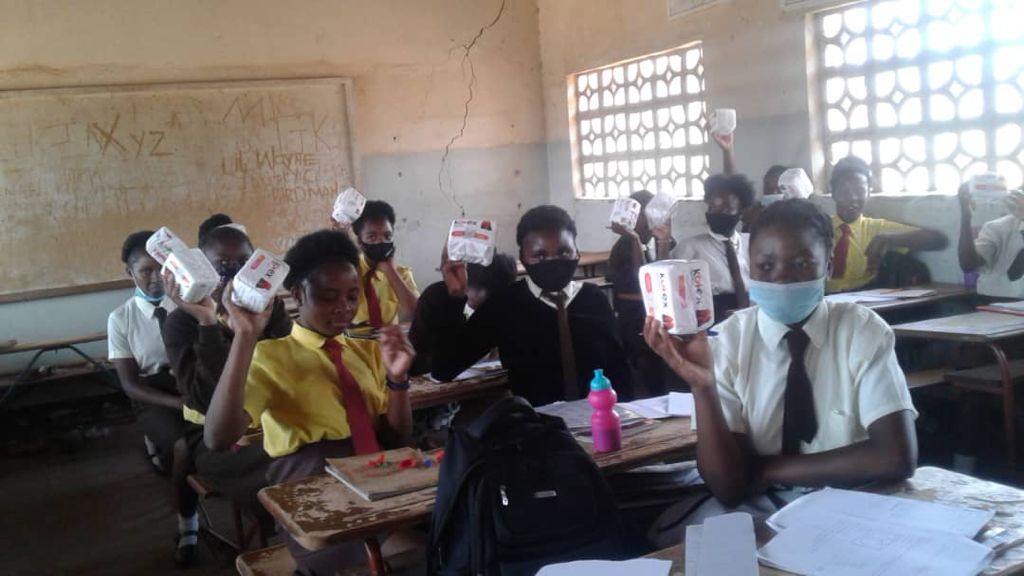 ABOVE: A big focus of our funding to help provide the girls with the resources they need to live happy and successful lives, beyond classroom education but also life education. We provide them with the monthly feminine hygiene supplies they need.
BELOW: We're installing solar-powered security lights around the property at the school.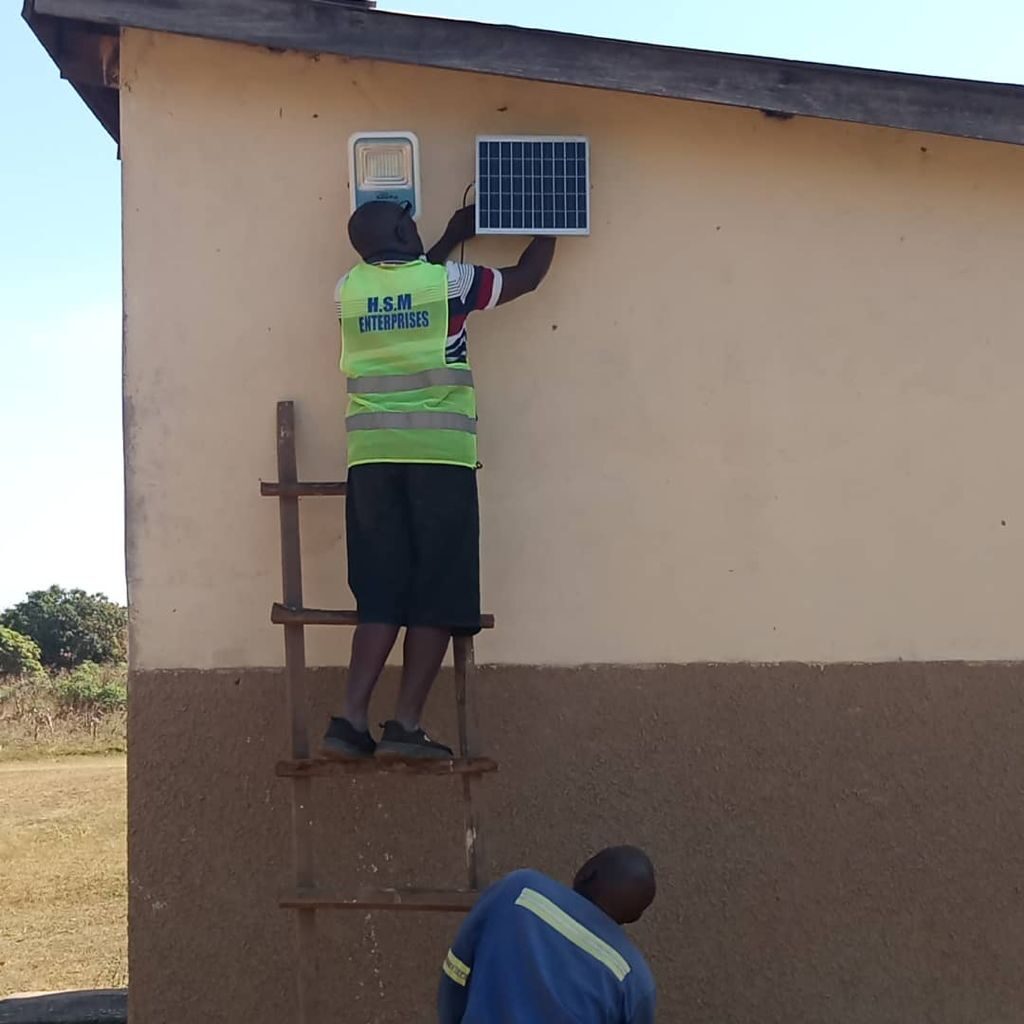 BELOW: We've repaired the old building cracks and crumbling foundation.