Enrollment
The school of Sonvada is Administrated by Halpati Seva Sangh, Kamgar Ghar, Sardar Baug, Bardoli. It is situated in tribal village Sonvada, Ta: Valsad, Dist: Valsad, Gujarat. It offers education from Std. 1 to 7. There has been an enrollment of 160 students in this school. The student's community comprises of 79 boys and 81 girls.
Condition of the school
The condition of the school is deficient. This is one of the most heavily-populated schools, so space itself is an area of significant concern. Many parts of the school building are in a severely dilapidated condition and need urgent repair or complete reconstruction. The main school building has become worn out, with multiple walls crumbling. The alarming condition of the school classrooms are such that the walls of the room may collapse any time, which is an immediate danger to the students. Hence, many of these spaces remain unused and underutilized. Due to this condition, the rooms serve multiple purposes for the students. The same rooms are being used as both classrooms and bedrooms. As a result, students must sleep on the floor or on benches. There is not enough space to allow for separate sleeping quarters for the girls and boys, so both genders must sleep in the same accommodations. It has become tremendously difficult to use these rooms, especially during the monsoon season. There is ground water seepage on the floors and water leaking from the roof in almost all of the rooms. Many of the rooms have become too dangerous to use and have been forcefully abandoned.
The condition of the kitchen is equally miserable. While a few must-have utilities have been implemented including a gas line and a drilled-well water source, wood is still being burned in the unventilated kitchen which releases carcinogens into the air that the children breathe. New appliances and safety precautions are in dire need in the kitchen area.
Immediate Requirements
Both the school's living quarters and the school building require immediate attention and reconstruction.
A number of other buildings on the campus need to be reconditioned.
The kitchen needs to be restructured or reconstructed, with much-needed appliances replaced and added.
The school campus as a whole requires attention to restore an ideal teaching and learning environment.
Basic living condition requirements need to be reestablished on the campus.
The separation of living and learning environments is of urgent concern.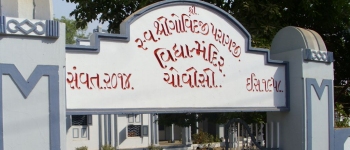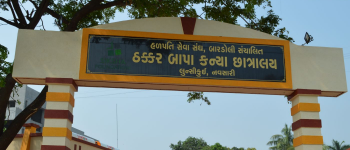 Lions Upper Basic School for the Blind