Kapiri Rural Area, Zambia, Africa | Administrated By: Community of Kapiri
Students: 200  |  Faculty: 4  |  Estimated Cost: $100,000 USD
Partners: V & S Foundation and Manu Foundation
The Need
These are community schools for children living in the rural area that the parents have joined together to build. The school needs formal facilities for learning, hygiene, as well as learning supplies so the government can provide teachers to improve the quality of education. Currently, the school is not large enough to accept all of the children in the area. However, there is a lot of land on the grounds to build a campus that can serve as many students as possible. With these new improvements, we will positively impact this campus and help create a more educated student body.
Project Requirements
This project requires a lot of assistance because maintenance and improvements have been left to community to fund. What little money they have to give to the school has resulted in teaching the children inside old dilapidated, unsafe structures. This project needs classrooms as well as toilets, school supplies, textbooks, desks and a playground. To save on costs, the parents and local community have committed to helping with construction and other labor to bring the school up to new standards.
Planned Improvements
We are building an entirely new and structurally sound classroom building complete with three (3) different rooms for the kids to learn. There will also be new bathrooms included in the development plans. To support the daily function of the school, we will dig hole for a new water well that will be powered by a solar pump.
Additional Improvements and Costs
School Supplies | $2,000
Textbooks | $5,000
Toilet Facility | Approximately $30,000
Desks | $10,000
Original Conditions
BELOW: The current classroom does not have walls, and the ceiling is made of foraged wood and dried grass and is extremely crammed. Currently, all the students in the community cannot attend due to space constraints.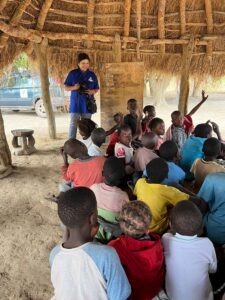 Ongoing Construction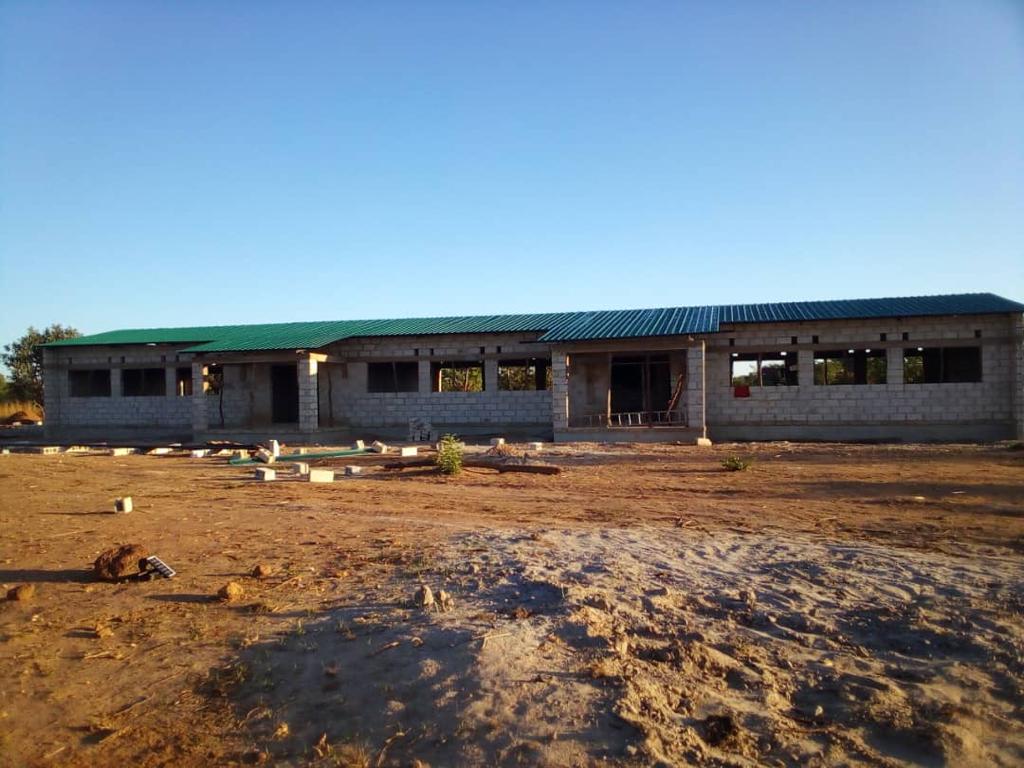 ABOVE: The new classroom block is much larger and safer to fit the needs of the community.
BELOW: The inside of the new classroom block is sturdy and safe to create a better environment for the children to learn.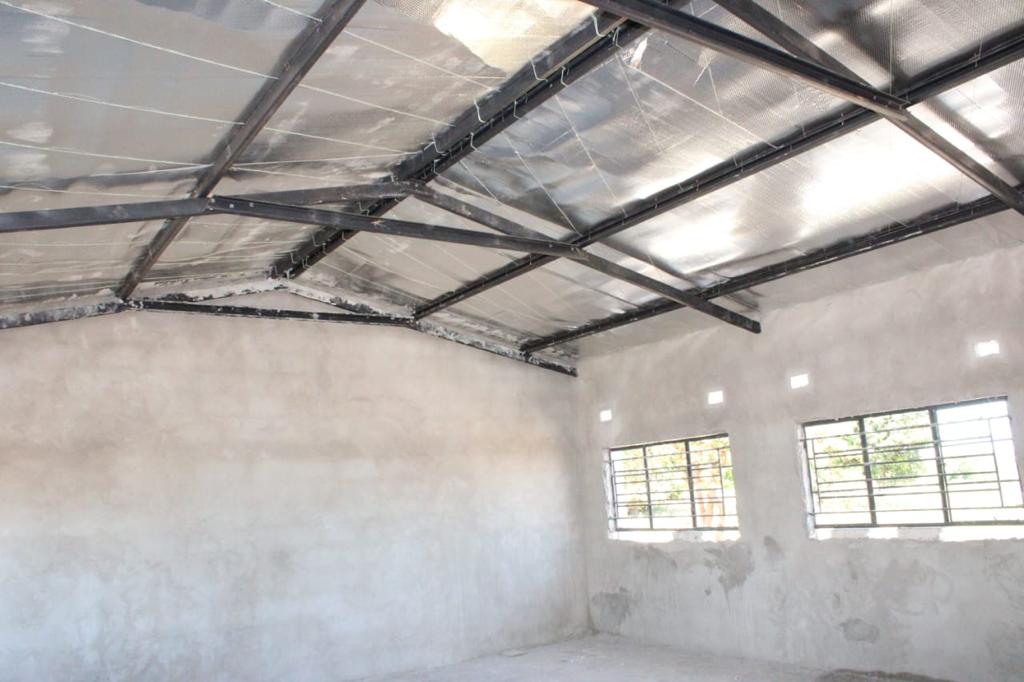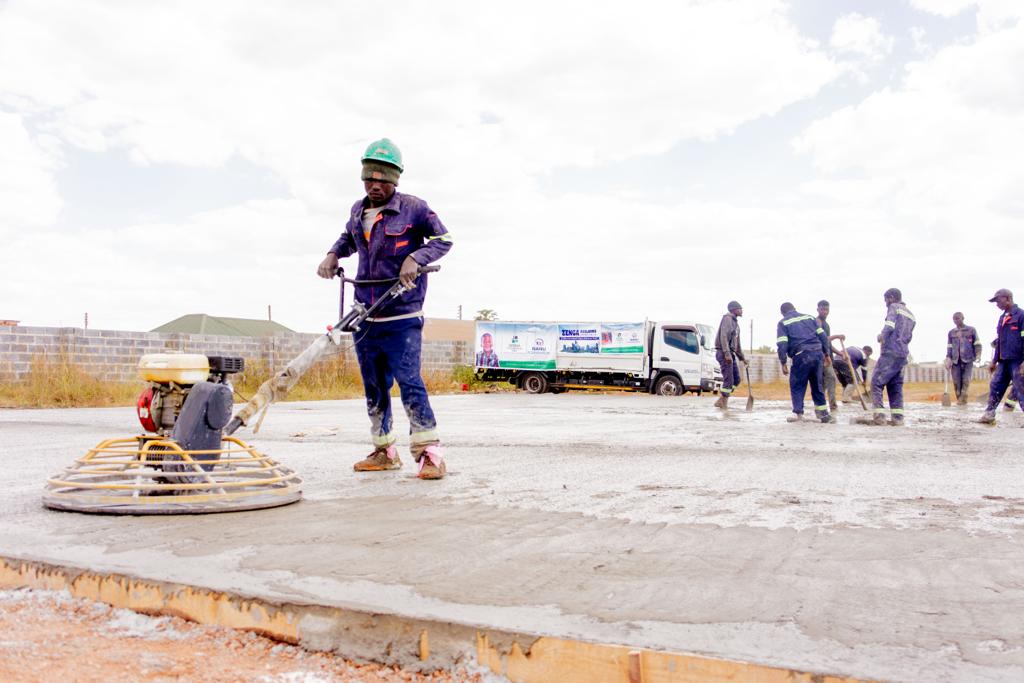 ABOVE: The team is building the cement top for the new playground and basketball court.
BELOW: The inside of the new classroom block is sturdy and safe to create a better environment for the children to learn