The Lions Upper Basic School for the Blind first opened in 1974 and educates over a hundred poverty stricken children in Ndola, Zambia . The school helps children who have varying degrees of blindness due to illnesses like measles and glaucoma or as a side effect of albinism and due to accidents. The Lions School for the Blind has become a community where children can receive their Junior Secondary School Level of Grade 9 in safety. Students attend classes from 7:30 a.m. to 1:00 p.m. after which many spend their time tending to the school's gardens and playing sports. Students also contribute to the school in many ways such as helping in the kitchen and doing laundry.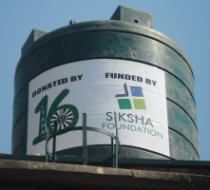 The school's mission statement is stated below:
To create and opportune, enabling learning environment for the blind and partially sighted pupils and to provide a secure working atmosphere for members of Staff, the Lions Club International District 413 and other charities with a view to: inculcating into visually impaired students knowledge, skills and a conducive attitude towards hard work, appreciation for and contribution to community for national development.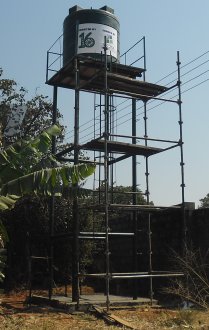 The Government of Zambia through the Ministry of Education runs the school but unfortunately the government is only able to provide 1/3 of the funding needed to keep the school running and operational. The Lions Club also offers support but is only able to provide for one meal a month. The school is in severe financial deficit and requires funding for basics such as food, teaching aids/supplies, and premises maintenance. Since 2006 the school administration has responsibly decided to seek fundraising. In addition, students are encouraged to become involved in agriculture to help self-sustain the school for food and also in hopes to provide further fundraising.
The Itawa Round Table #16 and Siksha have partnered to help the School for the Blind. The Itawa Round Table #16 is a well-suited partner to the Siksha foundation because they are locally based and are able to have a better understanding of local needs. Their inspection of the school revealed that there were many repairs to be made to the existing structures.
It was clear that the school's water tank was one structure that needed immediate aid. The leaking tank has been a proven waste of valuable resources and energy. Because of the dire circumstances Siksha Foundation collectively decided to provide emergency funding for the replacement of the water tank. Thanks to the hard work and dedication of the Itawa Round Table #16 the repair has been completed in record time. Siksha Foundation and Itawa Round Table will continue to review other projects that are in the current planning stages to assist the Lions School be self sustained, environmentally friendly and most importantly a suitable atmosphere for children to succeed.