Co-founder, Special Advisor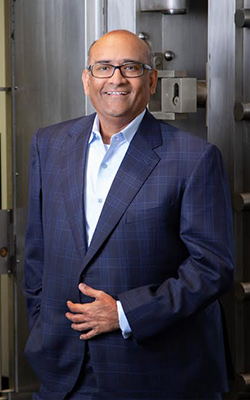 Occupation
President & CEO, Commercial Bank of California
Ash Patel's Story
Ash Patel's career began as an accident. He came to visit his brother in the United States from his home in Zambia, Africa, and before he knew it, his brother hid his passport and sent his resume out to a few banks. It is unclear why he picked the banking industry, but sure enough, a woman from Bank of America – who was also from Zambia – wanted to meet him. They had an opening for a teller position and he took it.
"Some things in life happen by accident. And some things happen on purpose. But I believe the key to success is knowing when to seize an opportunity, no matter the circumstance."
Mr. Patel called his father back home to tell him, and his response was "But remember, we are Indian and we are entrepreneurs. You can work for BofA, but I want you to find out how B of A makes money." With that, Mr. Patel became curious and determined. He asked every banking industry executive he met how banks make money. After a few different roles, he received a job offer from the president of the Bank of Orange County – and got his chance to learn.
Mr. Patel accepted a pay cut in return for a seat at the executive table and a 7-year crash course on how a bank really makes money.
Through numerous positions and seizing opportunities, Mr. Patel became the president and CEO of Commercial Bank of California in 2013. He invested greatly in the CBC team by teaching them a sort of different approach to banking – to lead with an entrepreneurial mindset. This approach not only inspired each person to take ownership in the bank's success, but it transformed the business.
He grew Commercial Bank of California from less than $200 million in assets in 2013 to $2.0 billion as of December 31, 2021.
Fostering an ownership mindset in the business also led to inspiring his team to build relationships and deep ties to the community, both locally and abroad. Since his start at CBC in 2013, Mr. Patel founded the Siksha Foundation with the mission to rebuild boarding schools in Zambia and India, and has spurred the bank and its employees to become involved with more than 10 different charity organizations that make an impact locally and globally.
Mr. Patel believes that regardless of the size of the company or how institutional it may be, one should always think like an entrepreneur and give back to your community. Mr. Patel's accidental start, curious journey and firm grasp on staying true to his purpose has transformed his world, and laid the foundation for the success that CBC knows today.
In Mr. Patel's own words, "we are driven by our purpose in this world, profit is just a byproduct."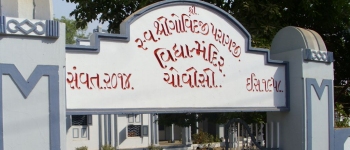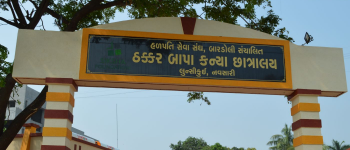 Lions Upper Basic School for the Blind