Introduction of Tablet Learning Program at Wagecha
Siksha Foundation Inc. USA, is going to provide tablet-based technology-driven education in Tribal Schools through its Tribal educational program called Siksha Tribal India Tablet Education (SITE). SITE will serves as a bridge the increasing technology and education divide between urban and rural areas of India.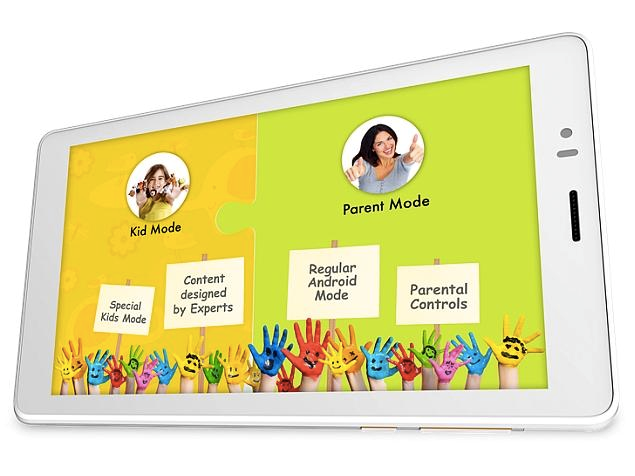 What are the Accomplishments of SITE:
SITE program will start at Wagecha Primary School. It will reach over 252 students & will train 5 teachers simultaneously.
Who are the beneficiaries?
Tribal Communities and Rural Communities will be the main beneficiaries of this program.
Role of SITE in creating awareness and education:
E-LITERACY PROGRAM IN THE TRIBAL COMMUNITIES:
252 tribal Boys & Girls will be trained in basic Computer Skills, who will be directly from the remote tribal belts of South Gujarat. Out of 254 student, following are grade wise list:
| | | | |
| --- | --- | --- | --- |
| GRADE | BOYS | GIRLS | TOTAL |
| 1 | 2 | 1 | 3 |
| 2 | 4 | 2 | 6 |
| 3 | 10 | 7 | 17 |
| 4 | 5 | 7 | 12 |
| 5 | 14 | 12 | 26 |
| 6 | 29 | 33 | 62 |
| 7 | 33 | 44 | 77 |
| 8 | 24 | 25 | 49 |
| TOTAL | 121 | 131 | 252 |
As on today, students of Grade 1, 2 & 3 are studying in one classroom only. So in one class there are 26 nos. of students of various grades (1, 2 & 3) are studying.
From Grade 4, students study in separate classes, which are listed in above table.
The tablets take technology to their doorstep, ensuring that the program covers the tribal students that otherwise has no access to computers and sometimes even electricity. With this, students who have never seen computers will become literate in computers, mainly using tablets as the medium of instruction and learning. The different modules in local language give them a distinct advantage in the job market, as they become adept in using computers and the Internet.
There will be increase in the level of social awareness and knowledge and mastery over the computer. The Computer Awareness modules will be teach to tribal who had no previous exposure to computers. They will have a distinct advantage in school and in the job market.
The following are some advantages of programs:
AFTER SCHOOL TUTORING:
Of all students in India enrolled in Grade 5, about half cannot read a Second Grade textbook. About 40% of Grade 3 students cannot recognize numbers up to 100. Keeping this in mind, SITE will start with elementary level assessments of all children who attend the education program, place them at the level they are and start tutoring them from that level. The tablet is an effective tool that bridges the gap in learning easily and painlessly. Children learn through games and repeated practice.
BRING DROPOUTS BACK TO SCHOOL:
Studies show that close to 70% of students in India drop out before they reach grade 10. By providing Tablets, they will enjoy their study, as well as there will be some encouragement. We will try to decrease drop out ratio.
IMPROVING MENTAL ATTENDANCE:
Mental attendance in schools in rural areas is a grave problem. SITE will help to develop an interest towards learning through tablet-based applications. Students will be motivate and better comprehension even after a short time in the program.
REACHING OUT TO THE RURAL COMMUNITIES:
Rural India has very limited exposure to technology in education. According to the 2014- 2015 report from National University of Educational Planning and Administration (NUEPA), only 8% of primary schools in rural areas have access to computers. Additionally, the available technology is not suited to the rural cultural context, language and lifestyle, making it difficult for children to associate with it in everyday life. Low to zero Internet connectivity and lack of consistent electricity also contribute to these challenges.
We are also notice that only about 5% ( 2 or 3 out of 40 ) of students are studying computers as a subject in 10th grade ( In India computer subject is elective in 10th grade ) due to lack of interest in computers. By giving these tablets, we try to create interest in computers.
SITE, attempts to remedy above situations.
Multilingual and Culturally appropriate:
Tablet applications will be available in Gujarati, Hindi (local regional languages) as well as in English. These apps make learning easy for rural children whose medium of instruction is usually in their regional language. Moreover, they correct mistakes without criticism and reward correct answers with some incentive (will be decided in near future, by taking concert with management)  .
Works without internet or Consistent electricity:
Tablet learning relies on minimal infrastructure. The educational software is stored in the tablet, making it independent of internet connection. It works on the low processing power of Android tablets and without the help of powerful servers. Audio / visual presentations provide an enhanced learning environment, making children understand concepts in an enjoyable way.
DESCRIPTION OF TABLET:
The Micromax Canvas Tabby is a family tab with dual mode for parents & kids. In the parent-use mode, the Canvas Tabby can be used as a fully-functional, high performance tablet. With just a touch, the Tabby transforms into the perfect technology tool to help kids learn and explore through great content, backed by strong parental controls – all while having fun!
Followings are the main features of tablet:
Kid's OS & Content- This tablet comes with a specially designed interface for kids between the age of 2 and 8 years. Create up to three kids' profiles to personalize learning goals and get age-specific content on to the tablet in an instant. Parents can easily switch over to the Parent-use mode to stream videos or browse the web.
A Great Learning Experience – This tablet's Kids-Use Mode comes with many originally designed applications that help enhance and stimulate your child's learning and discovery. These apps cover three main areas – Creativity, Education and Entertainment. It also gives children access to over 500 curated videos and 40+ bookmarks/web links.
Parental Control- Set a time limit on this tablet on specific days so your child doesn't get hooked to it. You can get your child motivated to study as the games section can only be accessed once you complete a specific task, such as 15 minutes of Maths and 10 minutes of English. You can block/add content, get your child's performance report regularly and change device settings online.
Display- This tablet has a 17.78cm (7) TFT display with a resolution of 1024x600 pixels, rendering up to 242K colors to deliver rich clarity and sharp picture quality.
Camera- Take fun pictures with this tablet's 2MP fixed focus primary camera and selfies with its 0.3MP fixed focus secondary camera. This makes it ideal for video conferencing with your friends and family with apps such as Skype. You can also record videos up to 1920x1080 pixel resolution.
Connectivity-You can transfer files to and from the tablet via Bluetooth 2.1. It supports USB2.0, allowing you to connect it to a laptop or computer for data transfer. The tablet supports two SIM cards simultaneously to separate personal contacts from business ones. It can also connect to wireless internet networks and supports 3G networks.
Performance – The Micromax Canvas Tabby is powered by a 1.3 GHz MTK 8312 dual core processor and 1GB RAM for seamless multitasking. This tablet comes with a 3200 mAh battery which gives you up to 11.5 hours of talktime and 158 hours of standby time.
Storage – This tablet lets you store up to 8GB of songs, videos or apps with an option to expand the memory by up to 32GB using the tablet's microSD slot.
Specifications of Micromax Canvas Tabby P469 Family Tablet (White)
STORAGE
Memory Card Slot type
microSD
Expandable Storage Capacity
32 GB
Internal Storage
8 GB (Available user memory of the device may be lower than the stated memory due to default pre-installed apps and device OS)
GENERAL
Brand
Micromax
In The Box
Charger, User Guide, Tablet, Screen Guard
SIM
Dual Sim, GSM, WCDMA
Supported Networks
2G: GSM – 850, 900, 1800, 1900; 3G: WCDMA – 2100
Model ID
P469
Voice Call
Yes
Color
White
Processor
1.3 GHz MTK 8312 Dual Core
BUSINESS FEATURES
Mail Features
E-mail
Document Support
Document Viewer
Other Business features
Kingsoft Office
CAMERA
Video Recording
Yes , HD Recording at 1280 x 720
Secondary Camera
0.3 megapixels
Other Camera Features
Primary Camera: Fixed Focus, Secondary Camera: Fixed Focus, Selfies, Video Call
Flash Support
Yes
Primary Camera
2 megapixels
MULTIMEDIA
Video Playback
Yes , HD Playback
Video Formats Supported
MP4, FLV, 3GP
Audio Formats Supported
AAC, AMR, OGG, MP3
INTERNET CONNECTIVITY
Pre-Installed Browser
Android, Opera Mini
Wi-Fi
Yes
3G
Yes, 21 Mbps HSDPA; 5.76 Mbps HSUPA
WARRANTY
Warranty Summary
1 Year manufacturer warranty for the Tablet, 6 months manufacturer warranty for other inbox accessories
DISPLAY
Display Type
7 inch TFT 1024 x 600 pixels ,262 K Colors
Other Display Features
WSVGA Display
BATTERY
Talk Time
11.5 hrs
Standby Time
158 hrs
Internet Browsing Time
3.5
Play Time
6 hrs (Video Playback) hr
Battery Type
3200 mAh
CONNECTIVITY
Other Connectivity Features
Bluetooth Support
Audio Jack
3.5 Headphone Jack
USB
Yes, USB 2.0
Bluetooth
v2.1
NAVIGATION
Map Support
Google Maps
GPS
Yes
PLATFORM
Operating System
Android 4.4 (KitKat)
Sensors
Proximity Sensor, Accelerometer, Light Sensor, Gravity Sensor
COST OF ONE TABLET: One tablet, 16GB Memory Card plus protective cover will cost @ Rs. 6750.00 per piece ( Its approximate cost ) .
DESCRIPTION SOFTWARE: We are going to install a software specially design for Gujarati Medium Student ( regional language ) .This software is design as per local education board's curriculum . We are giving lessons by same software in classrooms. By installing same software in tablets, students will revise same lessons as their convenience.
COST OF SOFTWARE
Cost of software will be @ Rs. 15000.00 for all classes as well as for tablets
By considering all above matters total cost for Siksha Tribal India Tablet Education (SITE) for 252 tablets for student and 6 for teachers will be approximately $25,800.00 .  However we hope to introduce the program with a sharing of one table per two students to save on cost.  The program has started with 26 tablet and student interest if phenomenal that the ratio of sharing is 1 to 5.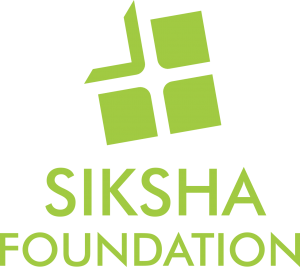 The Siksha Foundation
P.O. Box 2008
Chino Hills, California 91709
E-MAIL: sikshausa@gmail.com
(909) 437 5088
(559) 593-0892
Sign Up For Our Newsletter: